ISWC 2020 Tutorial: Pattern-based knowledge base construction (OTTR)
Table of Contents
ISWC 2020 Tutorial: Pattern-based knowledge base construction (OTTR)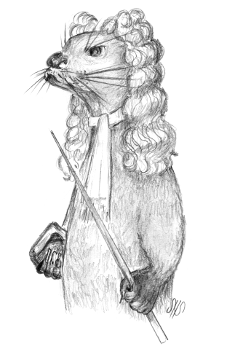 Half day tutorial at ISWC 2020.
See ottr.xyz for an introduction to OTTR, including interactive examples and primer with exercises and solutions.
1

Description

A major barrier for the adoption of semantic web technologies in industry is the construction of sustainable knowledge bases; domain experts and end-users often find semantic web languages and tools difficult to use.

Reasonable Ontology Templates (OTTR) is a language and framework that allows abstractions or modelling patterns over RDF/OWL to be succinctly represented and instantiated. It is designed to address the needs and expertise domain experts, ontology engineers, and data managers in the process of creating and maintaining high-quality, maintainable knowledge bases.

The tutorial will give an introduction to the OTTR framework, discuss modelling best practices for sustainable knowledge bases using templates and demonstrate practical use of the framework's software API. The tutorial is relevant for semantic web practitioners and ontology engineers who are eager to make efficient use of modelling patterns in their work, and for information managers from industry looking for possible ways to introduce ontology development into their enterprise.
2

Learning outcome

Tutorial participants will learn:
the benefits of using abstractions like ontology templates to build, interact with and maintain ontologies;
how to use ontology templates for designing ontologies;
how to use and build ontology templates with simple, but powerful, open source tools;
how to construct large ontologies with ontology templates using different input formats such as spreadsheets, relational databases, and SPARQL endpoints;
how to create and extend, navigate and use template libraries; and
how to use the Java API and the REST API of the open source reference implementation.
The principles of OTTR templates are possible to grasp without prior knowledge of semantic web technologies. However, participants will benefit from a basic knowledge of RDF and OWL, and experience from using these languages and related tools in order to fully appreciate the features of OTTR templates—no introduction to RDF or OWL will be given. Participants that wish to follow along with the demonstrations and exercises will need to be their own laptop.
3

Schedule

Preliminary schedule:
Introduction and motivation. Presentation of use cases from industry. Available approaches, tools and methodologies for ontology engineering. Benefits of a pattern-based approach to ontology engineering.
OTTR template basics. Examples and plenary exercises. Individual exercises: Creating and instantiating templates.
Finding and using templates in the OTTR library. Assembling and extending generic templates for new data.
Using APIs to work with OTTR templates.
4

Material

The tutorial material consists of slides and exercises which will be made available at the website before the tutorial.

The exercises will make use of our reference implementation Lutra which available for download via http://ottr.xyz or via a feature limited web application WebLutra at http://weblutra.ottr.xyz.
5

Presenters

Martin G. Skjæveland is the lead developer and manager of Reasonable Ontology Templates project. He is a researcher at the University of Oslo and leads the Ontology Engineering research program of SIRIUS – a centre for research-driven innovation for Scalable Data Access. He is also adjunct associate professor in data science at the University of Stavanger.

Daniel P. Lupp is a postdoctoral researcher at the University of Oslo working on best-practice methodologies for the use of OTTR in ontology specification and maintenance.