ISWC 2019 Tutorial: Scalable construction of sustainable knowledge bases
Table of Contents
ISWC 2019 Tutorial: Scalable construction of sustainable knowledge bases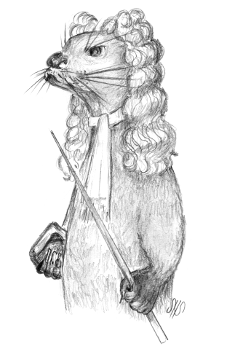 Full day tutorial at ISWC 2019.
See ottr.xyz for an introduction to OTTR, including examples and interactive demos.
1

Description

A major barrier for the adoption of semantic web technologies in industry is the construction of sustainable knowledge bases; domain experts and end-users often find semantic web languages and tools difficult to use.

Reasonable Ontology Templates (OTTR) is a language and framework that allows abstractions or modelling patterns over RDF/OWL to be succinctly represented and instantiated. It is designed to address the needs and expertise domain experts, ontology engineers, and data managers in the process of creating and maintaining high-quality, maintainable knowledge bases.

The tutorial is relevant for semantic web practitioners and ontology engineers who are eager to make efficient use of modelling patterns in their work, and for information managers from industry looking for possible ways to introduce ontology development into their enterprise.
2

Learning outcome

After participating, tutorial participants should be able to:
create a knowledge base using templates;
understand and describe the business case for template-based knowledge bases;
select the tools and processes required for enterprise use.
In addition to the presentations, tutorial participants will have ample opportunity to try the framework for themselves in a variety of plenary and individual hands-on exercises.
The principles of OTTR templates are possible to grasp without prior knowledge of semantic web technologies. However, participants will benefit from a basic knowledge of RDF and OWL, and experience from using these languages and related tools in order to fully appreciate the features of OTTR templates—no introduction to RDF or OWL will be given. Participants that wish to work with the individual exercises will need to be their own laptop.
3

Schedule
| | |
| --- | --- |
| 09:20–10:40 | Introduction: Get to know us and each other, general motivation and introduction to the OTTR appraoch |
| 10:40–11:20 | Coffee Break |
| 11:20–12:40 | Fundamental Features of OTTR: Learn the basics of OTTR and how to use the various features in a hands-on session |
| 12:40–14:00 | Lunch |
| 14:00–15:20 | Modeling in Practice: Demonstration of modeling methodology and its uses in an industrial use case |
| 15:20–16:00 | Coffee Break |
| 16:00–17:20 | OTTR for Maintenance: Benefits of OTTR for ontology and library maintenance, applied in industrial use case |
5

Presenters

Martin G. Skjæveland is a researcher at the University of Oslo and Sirius Center for Scalable Data Access, and the lead developer of Reasonable Ontology Templates.

Melinda Hodkiewicz, professor at University of Western Australia, is an engineering academic working on multi-disciplinary projects to improve maintenance, asset management and safety practices. She is currently a Visiting Fellow at the Alan Turing Institute in the UK where she is actively involved in the development of ontology and natural language processing of maintenance records.

Leif Harald Karlsen is a senior lecturer at the University of Oslo. He has previously worked as a head engineer at the Sirius Center for Scalable Data Access working full time on the implementation of OTTR.

Daniel P. Lupp is a postdoctoral researcher at the University of Oslo working on best-practice methodologies for the use of OTTR in ontology specification and maintenance.