ESWC 2019 Tutorial: Practical and Scalable Pattern-based Ontology Engineering with Reasonable Ontology Templates
Table of Contents
ESWC 2019 Tutorial: Practical and Scalable Pattern-based Ontology Engineering with Reasonable Ontology Templates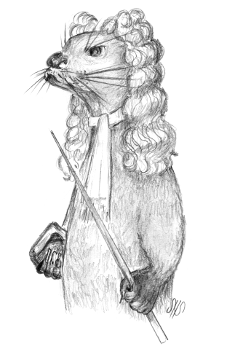 Half day tutorial at ESWC 2019.
1

Motivation

Ontology-based information systems are coming of age, and there is considerable industrial interest in using ontologies as a means for an effective and digitalised representation of information.

A major bottleneck for the successful adoption of ontology-based information systems in industry is the construction and maintenance of large-scale ontologies and the various interfaces towards the ontology. There is currently no established tool-supported methodology for ontology engineering and for maintaining interfaces towards the ontology that scales well.

What is needed is methodologies, languages and tools that better allow domain experts and end-users to engage in the development and use of the knowledge base. We believe that a way forward is to introduce modular abstraction mechanisms for RDF/OWLs that can encapsulate the complexity of the low-level languages of RDF and OWL, give domain experts and end-users simpler formats to interact with the knowledge base, and provide ontology experts with more efficient and powerful structures to build and maintain ontologies.
2

Reasonable Ontology Templates (OTTR)

Reasonable Ontology Templates (OTTR) is a recent proposal for a language and framework for representing and instantiating RDF graph and OWL ontology modelling patterns. It is designed to improve the efficiency and quality of building, using, and maintaining knowledge bases. OTTR templates allow modelling patterns to be represented by modular and encapsulated building blocks to support sound modelling principles such as don't repeat yourself (DRY) and a clear separation of the design of the knowledge base and its "bulk" content. This permits more uniform modelling and lowers the effort and cost of creating and maintaining large knowledge bases. Furthermore, it serves as an API for RDF/OWL graphs by adding a level of abstraction closer to the conceptual understanding of an ontology, thus adding native support for, e.g., n-ary predicates. OTTR templates are designed to naturally fit to the established practices of the semantic web: open specifications, open source software, and a public template library are available at http://ottr.xyz/.

OTTR templates are currently in use in industrial projects. They have been successfully tested for maintenance tasks in an ontology development project for a large-scale industrial ontology at the engineering company Aibel. The Joint Industry Project READI implements an ontology-based requirements methodology using OTTR for requirements, vocabularies, and asset models. Read more at: https://www.dnvgl.com/oilgas/joint-industry-projects/other/norsok-z-ti-shaping-the-future-of-standards-and-requirements.html
3

Learning outcome

Tutorial participants will learn:
the benefits of using abstractions like ontology templates to build, interact with and maintain ontologies
how to use and build ontology templates with simple, but powerful, open source tools
how to efficiently construct large ontologies with ontology templates using tabular input formats like spreadsheets
how to navigate, use and extend existing template libraries
how to maintain template libraries, discovering redundancies and implicit patterns with logic-based methods
how ontology templates can be used as queries
about other related tools and approaches
about powerful extensions to OTTR
4

Form

The tutorial will consist of a mix of regular presentations, plenary exercises and individual hands-on exercises.

The presentations will introduce the audience to the tutorial topic and provide enough background to partake in the plenary exercises.

The plenary exercises are designed to engage the participants in the problems related to the learning objectives. The individual exercises will make the participants able to use OTTR templates and tools to create complex, large-scale ontologies from tabular input formats on their own.

The individual exercises require the participants to bring their own laptop with Java 8 or later installed. All software beyond this, including other resources (template examples, ontologies, and example data) will be publicly available on the tutorial website and at the tutorial site. Internet access is not strictly required, but of course very convenient.
5

Audience

The target audience for the tutorial are typically semantic web practitioners and ontology engineers, or people who want to learn these skills, but find existing ontology editors hard to use. We expect participants who are eager to learn new ways of building ontologies without the traditional ontology editors like Protégé and TopBraid Composer, and people from industry who are keen to get ideas for how ontologies can be developed and maintained in a large-scale industrial setting. We also believe that existing users of ontology design patterns will find the tutorial interesting.
6

Presenters

Martin G. Skjæveland is a postdoctoral researcher at the University of Oslo , and the lead developer of Reasonable Ontology Templates.

Leif Harald Karlsen recently finished his PhD and is currently working as a head engineer at the Sirius Center for Scalable Data Access at the University of Oslo , working full time on the implementation of OTTR.

Daniel P. Lupp is a PhD researcher at the University of Oslo and is set to submit and defend his thesis in the coming months.